Does modern agriculture contribute to the antibiotic resistance problem?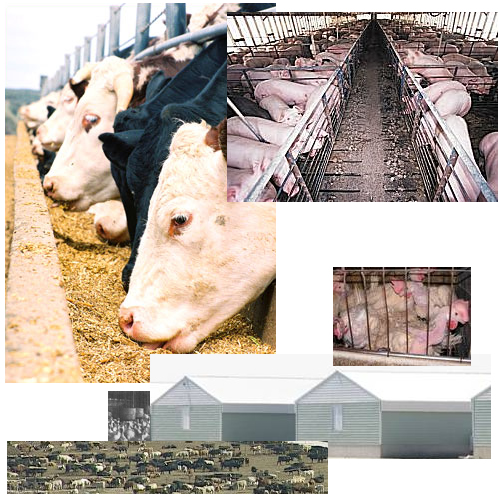 Antibiotic Use and Farming, Ashley Abernathy, Victoria Albers, Marti Hoekstra.
Recent concerns about antibiotic resistance have fueled the consumer trend and turned their pocketbook toward organic antibiotic-free products. The rising concern and hot debate over the health hazards associated with antibiotic resistance and antibiotic use in farm animals has many of us confused. As a group we have decided to further investigate the use of antibiotic use in farm animals and to weigh the risks and benefits of organic farm products. Our research utilized the knowledge of two area organic farmers and an animal nutritionist through the use of interview. We are then able to compare and contrast our own results with the background information we have found throughout our research. Read more.
Methocillin-resistant _Staphlococcus aureus_ strain ST398, Felicia Lamb.
Methocillin-resistant Staphlococcus aureus (MRSA) is a virulent bacteria which affects human health in multiple pathways. MRSA has been a direct result of improper antibiotic use over several decades. The resistances built by bacteria are directly impacting our healthcare system locally and on a global scale. MRSA has several strains that have developed as a result of mutating genes, but the strain ST398 has been reported to travel from pigs to humans and is of particular interest. Specifically, ST398 has the ability to jump species lines, causing extreme adverse effects in select populations. This review paper will discuss the affect of MRSA on human health, its vectors, transmission, and current modes of treatment. The goal is to synthesize the most current information in order to promote better health education. Read more.